Our current litter is from Ruby and Rip. We have four black females and four black males available for adoption. The most recent pics can be seen on our home page. Please visit our Available puppies page for all of the pics from this litter.
It was around the end of 2006 when we acquired our first Labrador Retriever, Jack. He has been a truly wonderful addition to our family. His temperament, ease of training, and overall personality led us to develop the "Loveable Pups" section of our ranch in 2018. We are proud to offer AKC registered Labrador puppies for sale in Northeast, TX. Please enjoy our Loveable Pups pages and contact us with any questions.
Adoption Process
We strive to make the process of adopting one of our adorable pups as smooth as possible. We also want you, as the potential new parent to receive accurate and consistent information.
Care of our furry friends begins by providing a clean comfortable environment for mom and pups. Treatment, medications, and vaccines are given per our veterinarians recommendations. At approximately 3 days of age the puppies have their dew claws removed. Puppies are then given dewormer at 2, 4, and 6 weeks of age. They also receive first DAPP vaccine at 6 weeks of age.
Puppy pickups begin at seven weeks of age and are scheduled at specific times to allow each family to have time to meet the puppy and ask questions.
We use DNA and genetic testing to evaluate the parents and help us to ensure your puppy will not develop potential health problems which are common in Labradors. We understand that puppies soon become a member of the family. Our goal is to provide a healthy puppy that your family will love for years to come. We can be reached through calls, texts, emails, and video calls for questions and pics or videos. Pictures will be posted on our website and our Facebook page for your viewing pleasure, and to aid in puppy selection. We are available before, during, and after the adoption process to answer questions or give recommendations as needed.
Your new puppy will be sent home with a care package which will include the following:
AKC puppy folder with lots of helpful information to keep your puppy healthy and safe
AKC registration application
Up to date health records
A one quart bag Puppy Chow
Small blanket with mom's litter scent so that the puppy has a familiar and comforting smell.
Chew toy
30 month health guarantee
Full AKC Registration is available on available puppies for $1500.
Companion puppies without breeding right are sold for $1000.
There is a $300 non-refundable deposit required to reserve your deposit, and puppy picks are awarded in the order which deposits are received. The balance is due in cash when the puppy is picked up. Once you are ready to reserve a puppy, please request an invoice for your deposit. We will email an invoice to you which will contain a link for your payment.
Visitors are not allowed until the pups reach at least five weeks of age.
Thank you for considering Abundant Life Ranch.
Sires
Abundant Life Rip-Rolo
(Rip)
Rip is a very attractive English style Labrador with lots of energy when it comes to retrieving. He has the blocky head and short stocky build common in the English lines. He has been genetic tested through Embark and the results were great.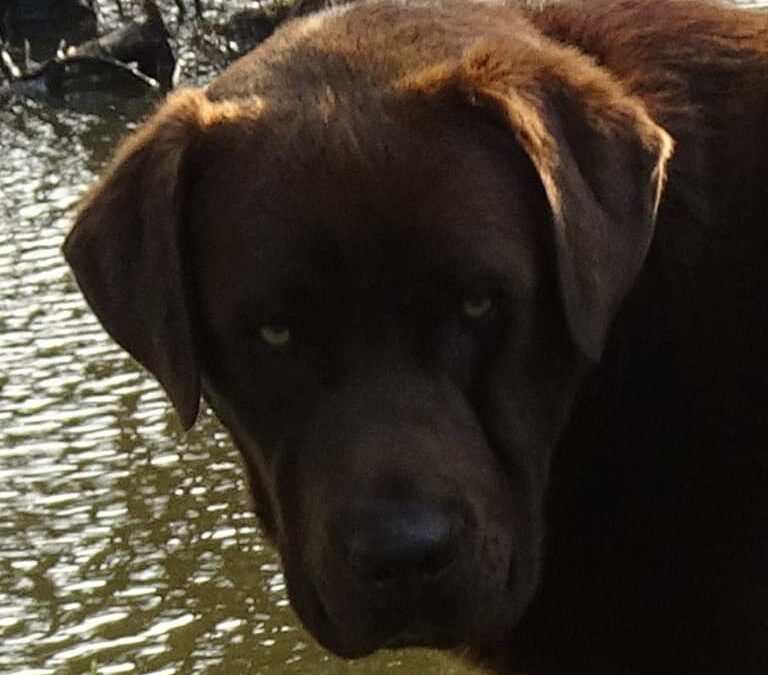 Dams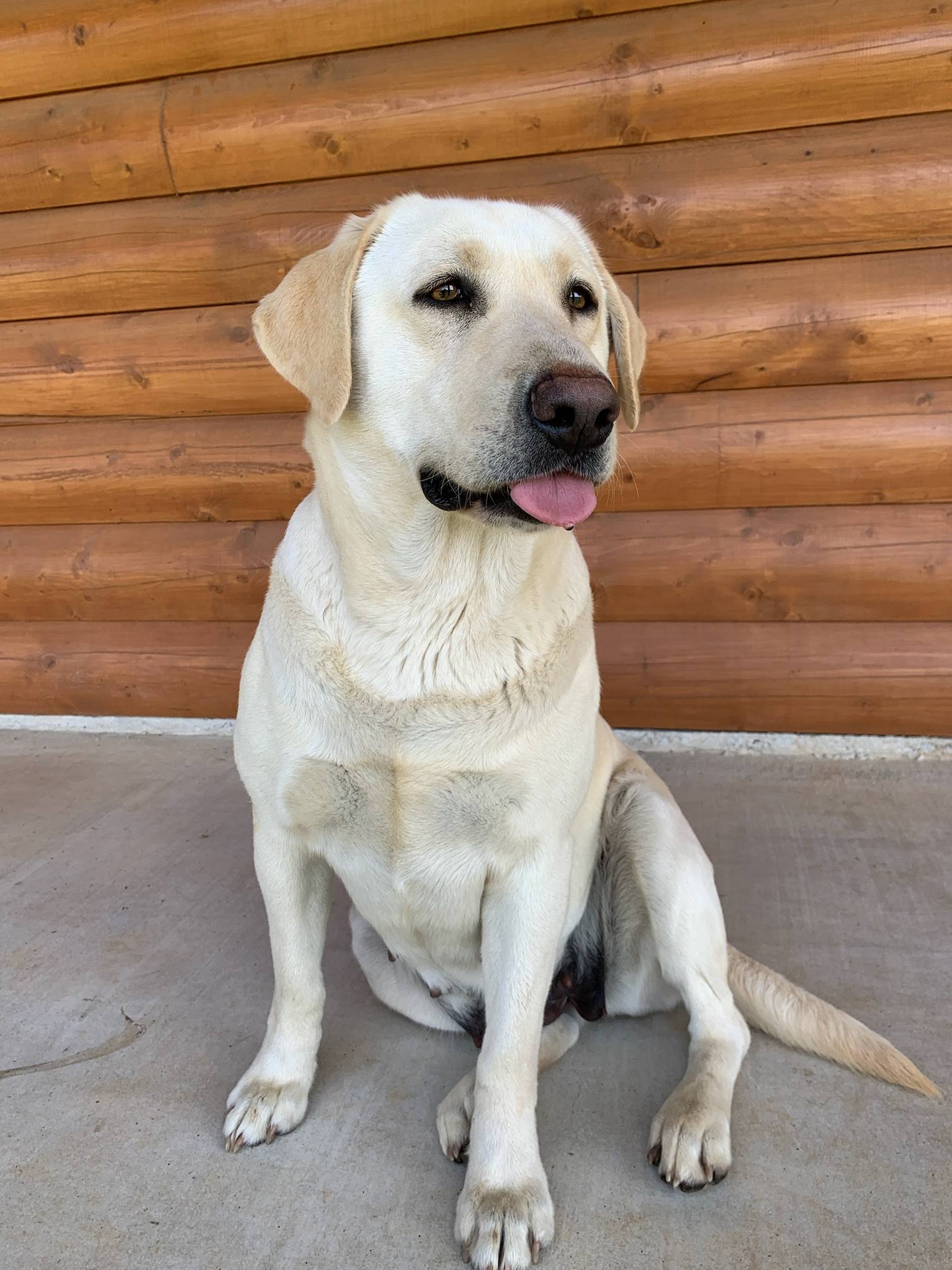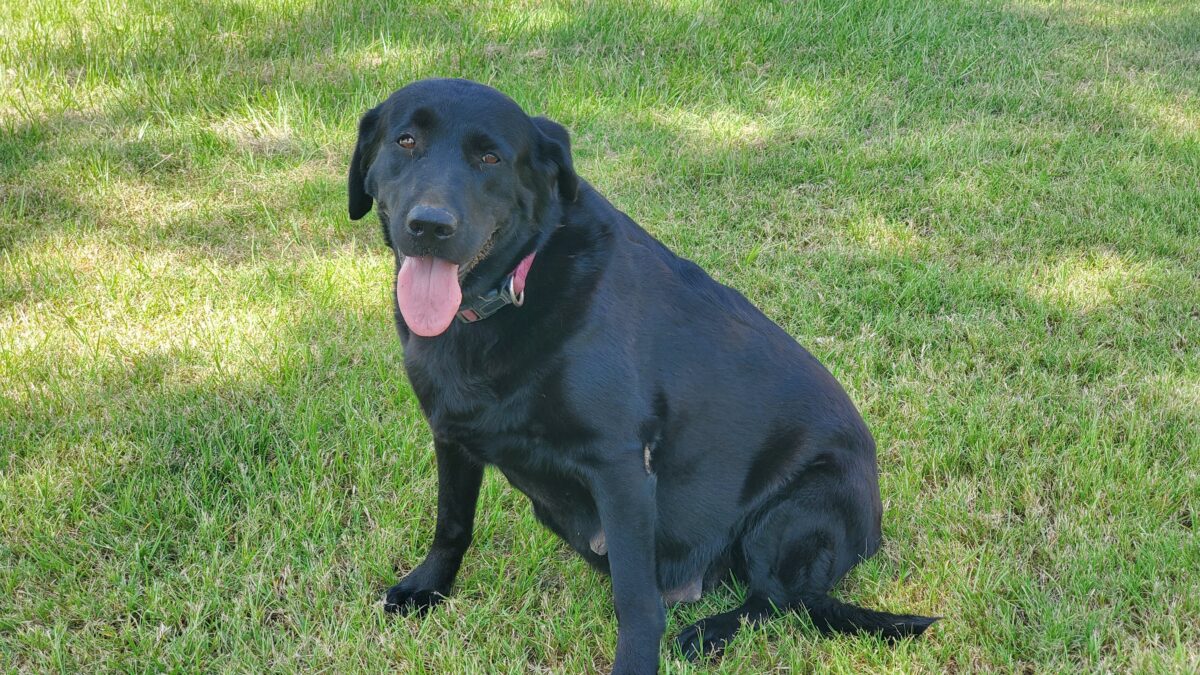 In order to reserve a puppy we require a non-refundable deposit of $300 with the balance due in cash when the puppy is picked up.
We do not take any deposits on unborn litters.
All puppies have dewclaws removed and are up to date on shots and worming before going home with their new families.
We go to a lot of work to provide weekly pictures of our puppies, please don't ask for extra pictures.